About Maia
"Maia Negre does for the Central California mountains and sea in paint, what John Steinbeck did with words: Describes, defines, details, shares.

The color and emotion of the Monterey Bay flow through Maia's soul and onto canvas. It's in her blood, and it's in her art and she has become a favorite daughter in homes and galleries around Santa Cruz and the world."
-Ben Marcus, 2017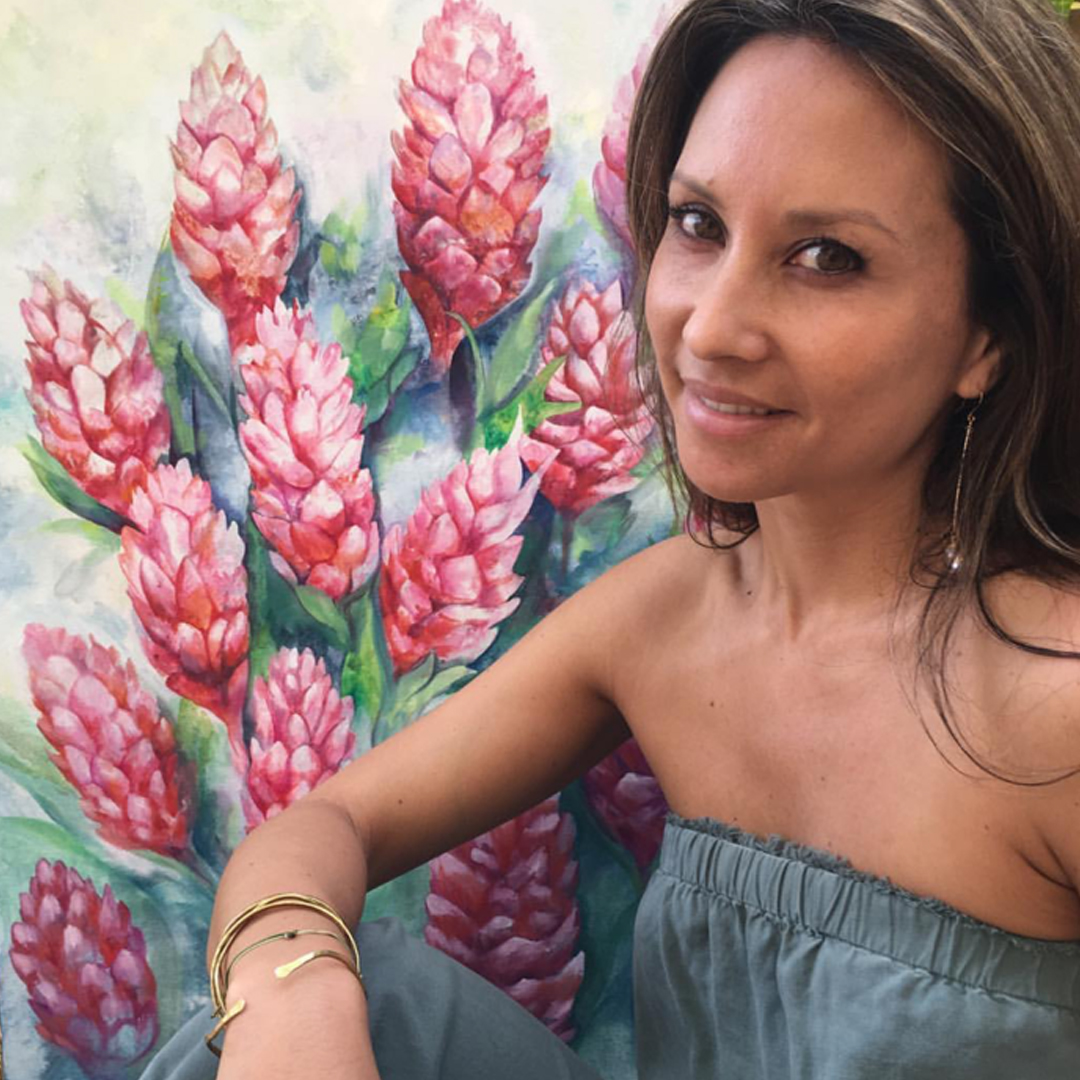 Most recognized for her dreamy surfscapes, ethereal coastlines, mermaids, and abstract floral paintings, the ocean is at the heart of Maia Negre's work and life. Her artwork is captivating and inspiring, a true confluence of her passions, and an expression of reverance to the beauty of life.
You can find her work all over Santa Cruz County, on the walls of hotels, established businesses, resident's homes, and public murals.
She is an active participant in the annual Santa Cruz Open Studios Art tour and the annual Capitola Art & Wine Festival. She is also a collaborating artist with Merge4socks and the Santa Cruz Beach Boardwalk. Maia is one of Santa Cruz's most beloved and popular artists.
Her prints, cards and other art products are available in retail stores throughout Northern California, Southern California, and Hawaii. She holds a Bachelor of Fine Arts in Studio Painting and a minor in business from San Jose State University.
When she's not painting and running her art business, this gentle powerhouse can be found in the yoga studio, surfing, or spending time with her family.
Follow her upcoming shows, projects, processes and inspirations, on Instagram at @maianegre. Contact Maia directly if you are interested in purchasing original works or commissioning custom projects at contact@maianegre.com. She would love to hear from you!